FROM MY LIVING ROOM TO YOURS + IN-PERSON
Hatha Yoga & Therapy Ball Classes
Practice With Me
Maintaining your practice during a pandemic is not easy. But you are not alone. Livestream classes are a great option. When you look up at the screen, you see your community and me, in real-time, connected to each other and to our yoga practice. Each livestream class is sequenced and prepared to support you in meeting the challenges of the day. I believe we will get through this difficult time by staying connected to one another and our yoga practice. I'm dedicated to being a dependable resource for you.
Our Tuesday class is now hybrid– that means you can either join in-person or on Zoom. The live class in San Francisco is open for pre-registration only to a small group of people (sign up links below. If you join via Zoom we hope to make the experience feel like you are in the studio with us.
For your convenience, you can receive email reminders, information about each class, and the link to register in your inbox each day. SIGN UP HERE.
Can't make the live sessions? Check out the replays in my ON-DEMAND VIDEO LIBRARY.
CLICK TO REGISTER
Weekly Schedule
SUNDAY: Zoom
Sacred Sunday Dynamic Alignment
11 AM-12:15 PM Pacific
SIGN UP
TUESDAY: In-Person + Zoom
Dynamic Alignment Hatha Yoga
6:00-7:15 PM Pacific
ZOOM

SAN FRANCISCO

THURSDAY: Zoom
Dynamic Alignment Hatha Yoga
6:00-7:00 PM Pacific
SIGN UP
UPCOMING TUESDAY'S IN SF

Please register in advance for in-person classes in San Francisco.

SEPT 5
SEPT 12
SEPT 19
SEPT 26
ALL LEVELS WELCOME
Class Descriptions
DYNAMIC HATHA ALIGNMENT
Come move your body with me and a worldwide community of yogis. This class is all levels and everyone is welcome. Modifications and options are given for every body. It's best to have some yoga props, but household items work well too. See ideas below.
ROLL & DE-STRESS TUNE-UP
In this therapy ball class we focus on a particular body part. Learn to recognize unhelpful habits and patterns, release tension, and increase range of motion. This class is the key to improving your posture, feeling better in your body, and performing more efficiently in everything you do. At the moment there is not a live class but you can access the archives for nearly every body part in the Focused Therapy Ball sessions in the video library. Purchase a set of therapy balls HERE. 
ROLL & RELAX: A TOTAL RELEASE
Take the time for some self-care with this full body treatment. Use the therapy balls to down-regulate your nervous system, unglue your stuck spots, and roll your way to relaxation. Stacey will create a healing space and support as she guides you through a self-massage sequence o release accumulated stress and tension and refresh your body and mind. This happens a few times a year but you can always access the archives in the video library.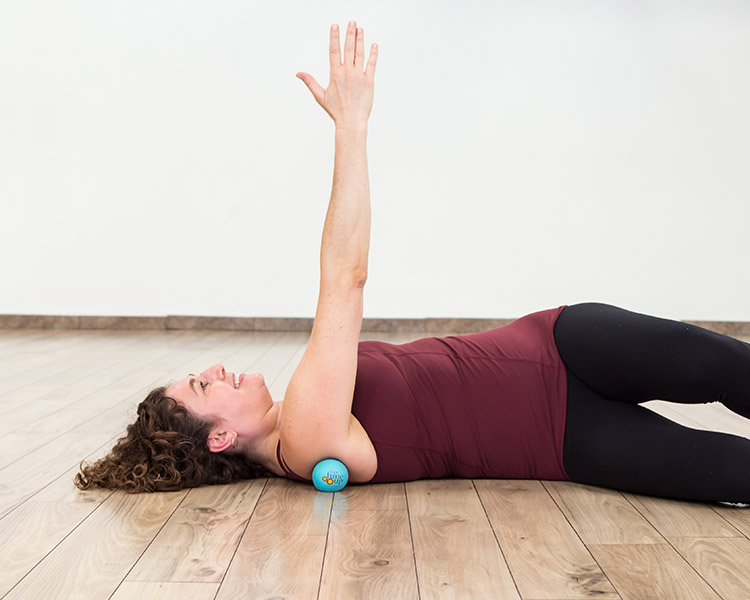 ONLINE YOGA - PAY WHAT YOU CAN
Drop in for livestream classes and video rentals are pay what you can. Suggested donation for a live class is $15. See below for class packages.
Use the slider button to select your price and check out. Video rentals give you instant access, most rentals are available to you for three days.
IN-PERSON CLASSES
In-person classes on Tuesdays at Mukunda Studio are $28 for a drop in. Five package for $130. Ten package for $240.
CLASS PACKAGES + SUBSCRIPTIONS
Ten class packages and monthly subscriptions to the video library are available. I have created three packages for each offering at the most commonly paid prices.
Livestream Testimonials
"I always feel great after Stacey's classes. She has a unique way of creating consistency without being routine. Her natural curiosity and desire to help people feel good in their body creates space for me to do my practice while feeling supported by her. Taking an online class can be hard, but Stacey finds a way to create a sense of community and help me find new movement in my body." --Sean B.
"I wasn't sure how the in-class experience would translate to an online class. Now I'm a convert! Stacey expertly describes move-by-move what needs to be done with the same energy and humor she brings to a live classroom! I'm so grateful to be able to continue my practice at home in a fun and meaningful way." -- Sondra H.
"As someone who moved away from the Bay Area a few years ago, it has been an absolute gift and a joy to both practice with Stacey again, as well as connect with the community!" -- Jeannie P.
"What I've always loved about Stacey's classes is her precise, therapeutic alignment-based instruction combined with her warm authenticity and storytelling. She's skillfully and successfully translated these qualities to her online classes, and the gatherings feel communal despite being virtual. Stacey's high level teaching shines through the internet - much needed mind/body medicine after a long day of zoom meetings and homeschooling!" --Sarah H.
"Stacey's first streaming Sacred Sundays was a huge turning point for me during this shelter-at-home period. My soul really needed the yoga as well as the strength and comfort of Stacey's presence (and the other yogis!) The classes themselves have been awesome - all the attention to detail and alignment that I love in Stacey's classes. Sacred Sunday Livestream is a necessary ritual for me." -- Karen C.
STRAP:  the best option is an old necktie that you will not want to use anymore. Other options include a belt, scarf, bathrobe belt, or a piece of fabric. One student uses a jump rope!
BLOCKS: depending on what we are using it for a variety of things work. A variety of sizes of books, a box, a set of jars or cans of food make a great support for your hand in standing postures. In some cases, folded towels or blankets can double as a block.
BLANKET: if you don't have a firm wool or cotton blanket, a few bath towels work well. Fold for the desired size and shape.
BOLSTER: we don't use this often, but it's nice to have for when we do. It's pretty easy to make a homemade bolster, check out my video on how.
Live Vibrantly with a Free 30-minute Yoga Video
when you sign up for my list