MY FAVORITE THINGS
Yoga Tools & Resources
ON-DEMAND VIDEOS
Practice with me anytime, anywhere!
I am thrilled to share my on-demand video library with you. These classes are primarily filmed while we livestream on Zoom with practitioners of all levels, from all over the world. You can filter classes by length, body part, pose focus, and more. Each session is available to rent on a sliding scale, or inquire about a monthly unlimited membership.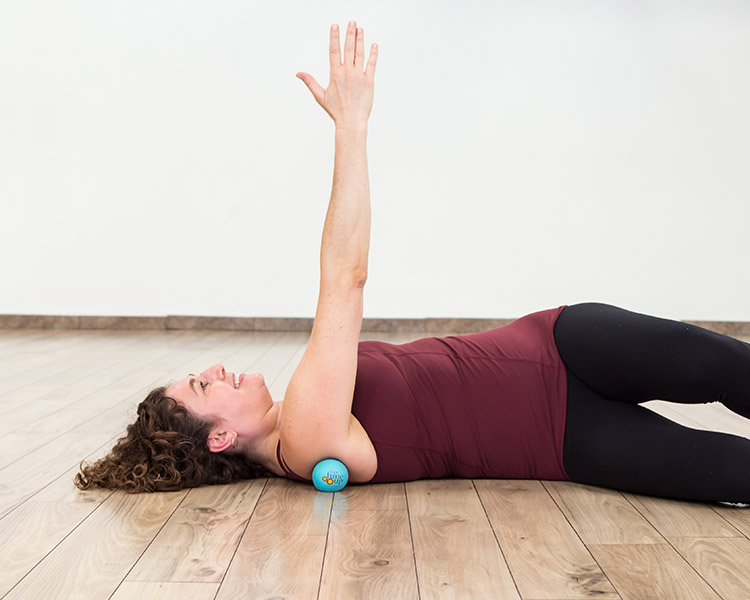 Yoga Therapy Balls
Self care is the best health care. Yoga Tune Up® Therapy Balls help you erase pain, improve mobility, and live better in your body.
I have rolled on all kinds of rollers and tried many kinds of balls but these pliable, grippy rubber balls are the best thing I have found to nourish and mobilize tight tissue, relieve pain and soreness, and increase range of motion. Learn the techniques in my weekly Yoga Tune Up® class and in my workshops.
The Roll Model Book
"The Roll Model", by Jill Miller, is a step-by-step guide to erase pain, improve mobility, and live better in your body. You can have the techniques and sequences to use the therapy balls right at your fingertips. This book provides effective solutions and empowers you to erase pain and improve your performance in less than 5 minutes a day.
Awesome Toes
Our feet work so hard for us, yet we often ignore them. Stuffed in shoes all day, stood on for hours and supporting our bodies and active lifestyles, our toes can become misaligned. Toe spreaders help feet to regain their natural shape and range of motion. Restored alignment improves balance and gait while helping to prevent harmful upstream knee and back issues.
I've had many different brands of toe spreaders over the years. I love 'Awesome Toes' because they don't fall off and they come with two sizes.  I wear them around the house and while I do yoga. The small ones even fit in my shoes. If you are new to toe spreaders start by wearing the small size for an hour and up build over time.
Live Vibrantly with a Free 30-minute Yoga Video
when you sign up for my list